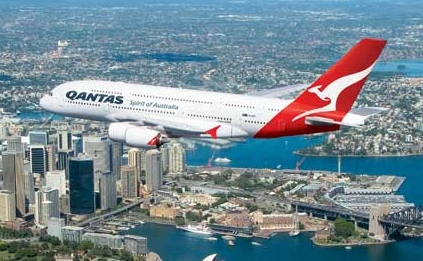 Well the day is finally here. Tonight at 6:45pm I'm hopping on a plane that takes me to the other side of the world. I'm heading to the UK where I will first meet up with my fiancee Ruth and stay with friends of hers while I get over jetlag. Then we're off to Carlisle to connect with the missions organization we feel led to be a part of. We will have lots of meetings and get to see the house where we will live when we get married (I'll be staying somewhere else for now). Then we are headed back down to Berkhamsted where Ruth is living to help raise awareness and funding there – whilst making wedding plans. Likely we will make more visits up to Carlisle before we marry but plans are just forming now. In June we will get married, honeymoon and return to Australia for a second ceremony before returning to the UK to start with OM officially on July 2nd.
What are we actually doing? If you're not familiar with our plans to join OMNIvision and OM Education then please read this post about OMNivision:
Young family: OMNIvision
Ruth will be volunteering as the educational adviser for OM international including the ship ministry – supporting and resourcing the ship's school, advising parents entering the mission field and recruiting teachers. She will also probably teach part time in some way to keep up with the education system in the UK.
Over the last week I've had lots of good times with friends from all different walks of life and with my family. I've had to say goodbye to the people I know and love, but I know it is worthwhile to follow the path that God has set before me and before Ruth also. We are both stepping out in faith that God will provide for our need while we respond to his call. I have had my share of doubts over the last few months regarding finances – but God has never let me down yet! Through a number of recent contributions, I now have nearly 70% of my half of our expenses pledged by generous people, and if Ruth is able to find part time work as she plans (definitely pray for this!) then I have almost exactly half right now. See how God is faithful? Yet He rarely provides it well in advance – He provides it at just the right time. The very good news is that for the short term our organisation will help us to make up any shortfall, but we still need our income to increase. Ruth is just in the beginnings of her support raising and we would appreciate your prayers for us in that.
We are delighted to go into this field of ministry with the prayers and best wishes of so many people who I consider friends or family. Regardless of if you give or if you even share our beliefs, we are glad to share with you what God is doing in us and through us as we follow this path.
Love & Blessings,
Ruth & Chris